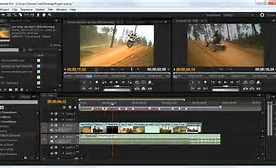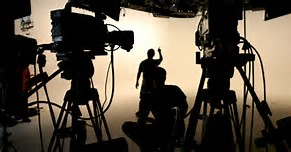 Entertainment News

 Demo Reel
 Video Editing

News Anchoring and Reporting
A demo reel is a short piece of video or film footagr showcasing an actor or presenter's previous work. Usally 2 to 3 minutes in lengths, a demo reel typically supplement an artist's resume and is used to promote the artist's skill, talent , and experience to acting agents and casting directors. Do not choose this package if you need video editing services. Choose our video editing package

Our news workshop was designed for people who want to become a news anchoring or reporter. Read your scrip from a teleprompter. report in the field. At the end of the workshop, you will have a news reel to submit to news directors.
Entertainment news focuses  on of the entertainment industry such as films, music, fashion and celebrities information. The main purpose of this type of journalism is to entertain.

Our video editing includes cutting segment (trimming), re-sequencing clips, and adding transitions and other special effect. Choose this package if you want us to edited your video content already shot. We will assemble an email you the video as a mov or flv file.